Inspiration: Michael Kenna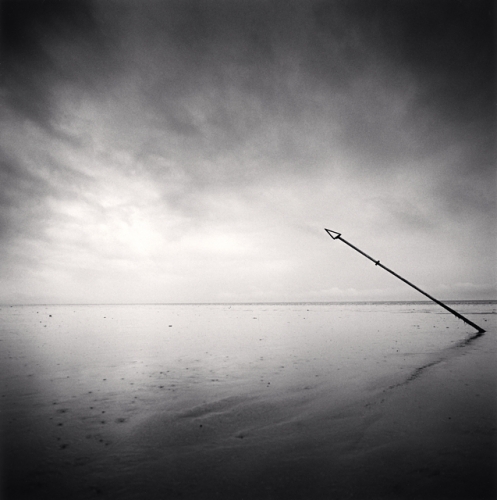 http://www.michaelkenna.net/
Michael Kenna is a British photographer with an eye for unusual landscape photography.
Kenna's work is entirely black and white, shot with a medium format camera (hence the square images), with each shot often being multi-hour exposures. His series of photographs of the Ratcliffe nuclear power station gained him significant popularity outside of his already sizeable following of photographic peers.
His method results in bleak, ethereal, dreamlike images which evoke feelings of peace, loneliness and mystery. The use of contrast and negative space is spectacular, giving off an otherworldly atmosphere. These traits also lend themselves well to the photograph's use in design, leaving ample space for careful use of type while setting a minimalistic theme.
As a fan of both high-contrast imagery and minimalism, I adore his work. I first became aware of him properly during my Photography ND first year in 2009, wherein my research for a project led me to further investigate the person who created the popular Ratcliffe set that I had referred to previously as a source of inspiration for lighting in one of my projects.